Exodus Ministry in Sukaramai, Medan
The Exodus Ministry focuses on reaching the unreached people groups residing in Sukaramai, a ghetto Chinese district within Medan city. The ministry runs children, youth and adult fellowship programs. They also provide scholarships to children in need. During the weekdays, the team, mostly working adults, will visit the households to establish contacts and build rapport. As a result, many of these families have allowed their children to attend the weekly fellowships. Every year, Easter and Christmas outreach events are held in the community. Another regular outreach program is the youth outreach camp, which has been successful in bringing many youths to Christ.
The dilapidated housing conditions of Sukaramai, a ghetto Chinese districts within Medan City.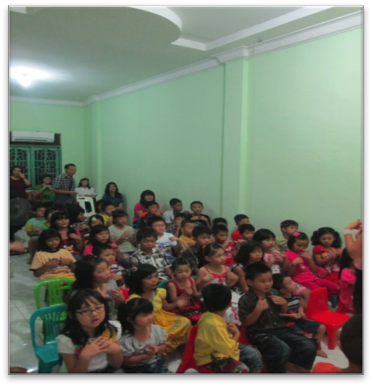 Every Saturday, the Exodus teams go around Sukaramai to pick up the children for the fellowship in their rented premise. The center is bursting at its seam to accommodate the growing number of children.
The Exodus Ministry also reaches out to the youth in the community.
The youths, mostly unbelievers, arriving at the youth camp venue, where they will learn about the love of Christ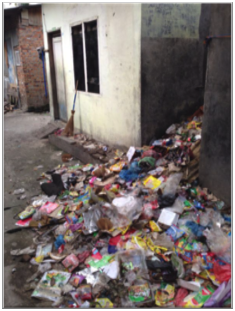 Living next to rubbish hills.
Exodus provides scholarship support to the needy children. They came to the center for tuition and enrichment activities on weekdays and see the center as their second home.
Youth services are organized to build up their faith and leadership.
The youth enjoying worship and praise at the camp.
The people are very poor and could hardly make ends meet.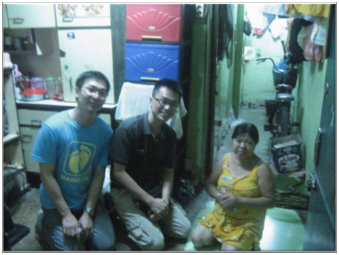 The people are very poor and could hardly make ends meet.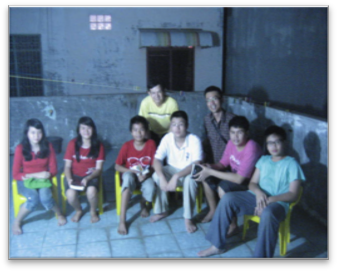 In addition, interest classes such as guitar courses are organized to groom their talents.
Bonding games were organized to build rapport among the youths that were organized into teams.
A successful youth camp! Many youths received Christ into their lives.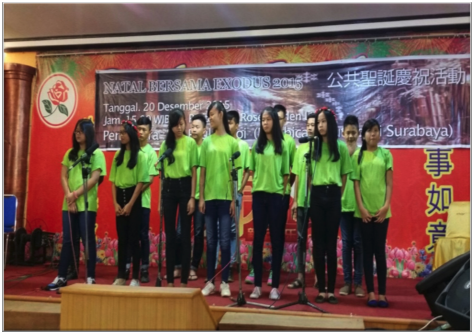 The Exodus Youth presenting an item in a Christmas outreach program.