X-Pact has two missionary partners in Nepal – Brother Vinod and Brother Anant.
Brother Vinod
The church planting work in Nepal has expanded rapidly through the leadership of Ps Vinod. These include outreach ministries at numerous villages in the mountainous regions. The work also focuses on leadership and discipleship training. A successful cottage sewing ministry has been established to equip local women with work skills, and at the same time, the ministry serves as an outreach point for the church. Every year, special programs for Easter and Christmas are organized to share the gospel at many different areas, especially in the unreached mountainous regions.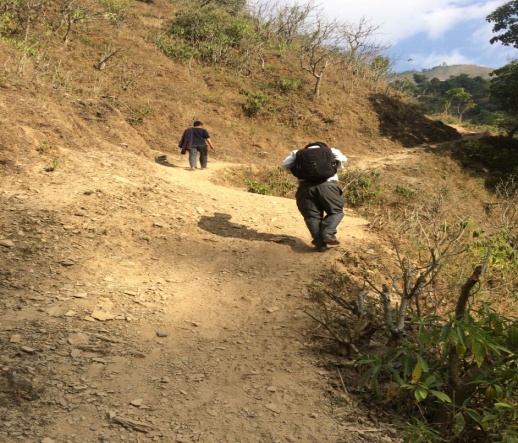 Ps Vinod in an uphill task to reach the unreached in the mountains.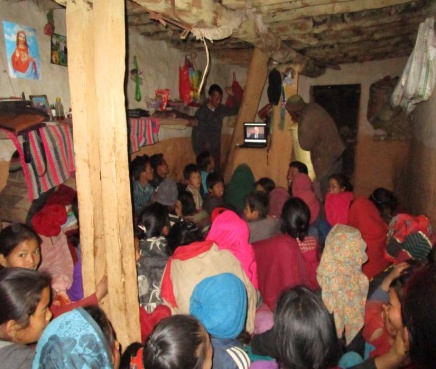 An outreach work at a village home in which the Jesus film was shown.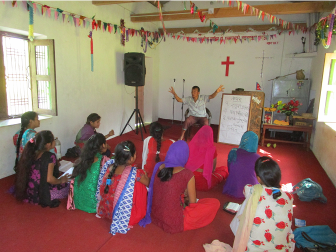 A monthly training session for church leaders.
The route uphill is physically demanding and some winding paths are dangerous.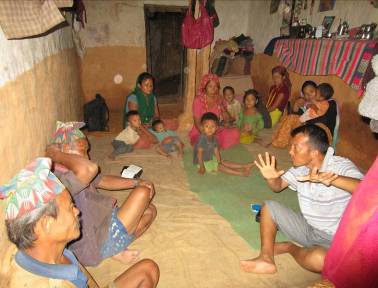 Villagers listening intently to the love message of Christ.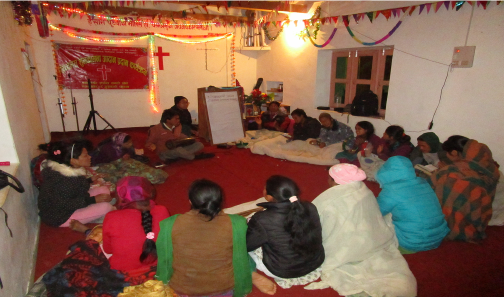 The church holding an overnight service & prayer.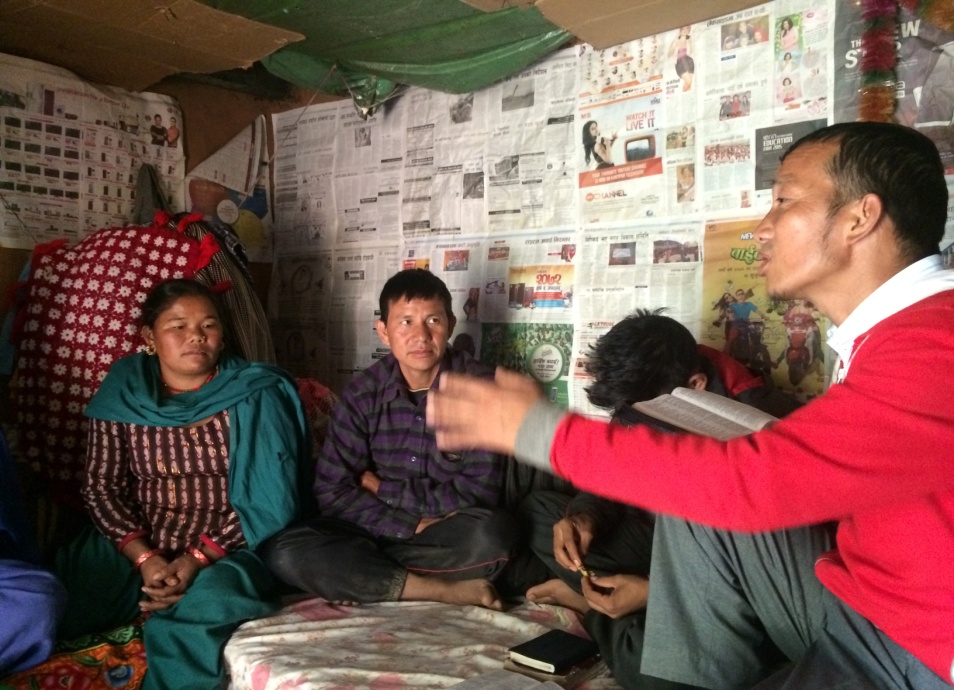 A delighted Ps Vinod sharing God's word in a village home.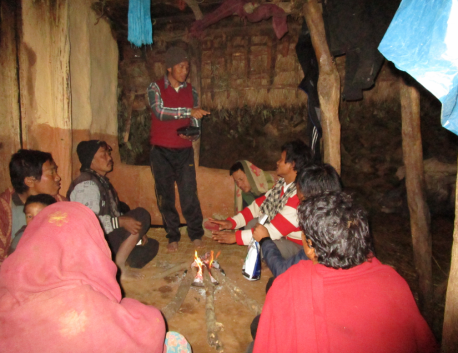 In the harsh winter months, villagers huddled around the burning fire woods, listening to God's word.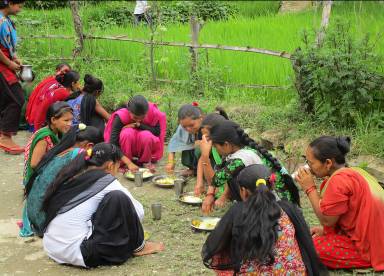 Prayer warriors praying at an outreach point.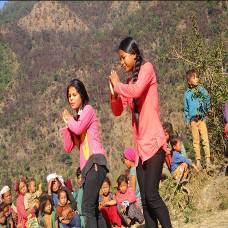 A Christmas Outreach Program featuring a performance by the youths.
Ps Vinod proclaiming the gospel in another
Christmas Outreach in a village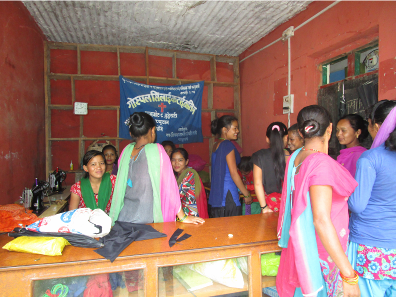 Women folks attending the sewing class which is an outreach cottage ministry.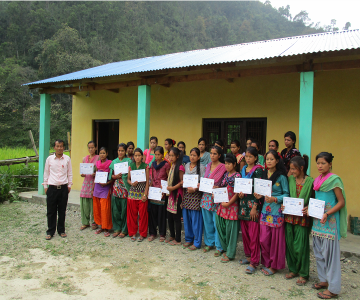 A batch of graduates receiving their certificates.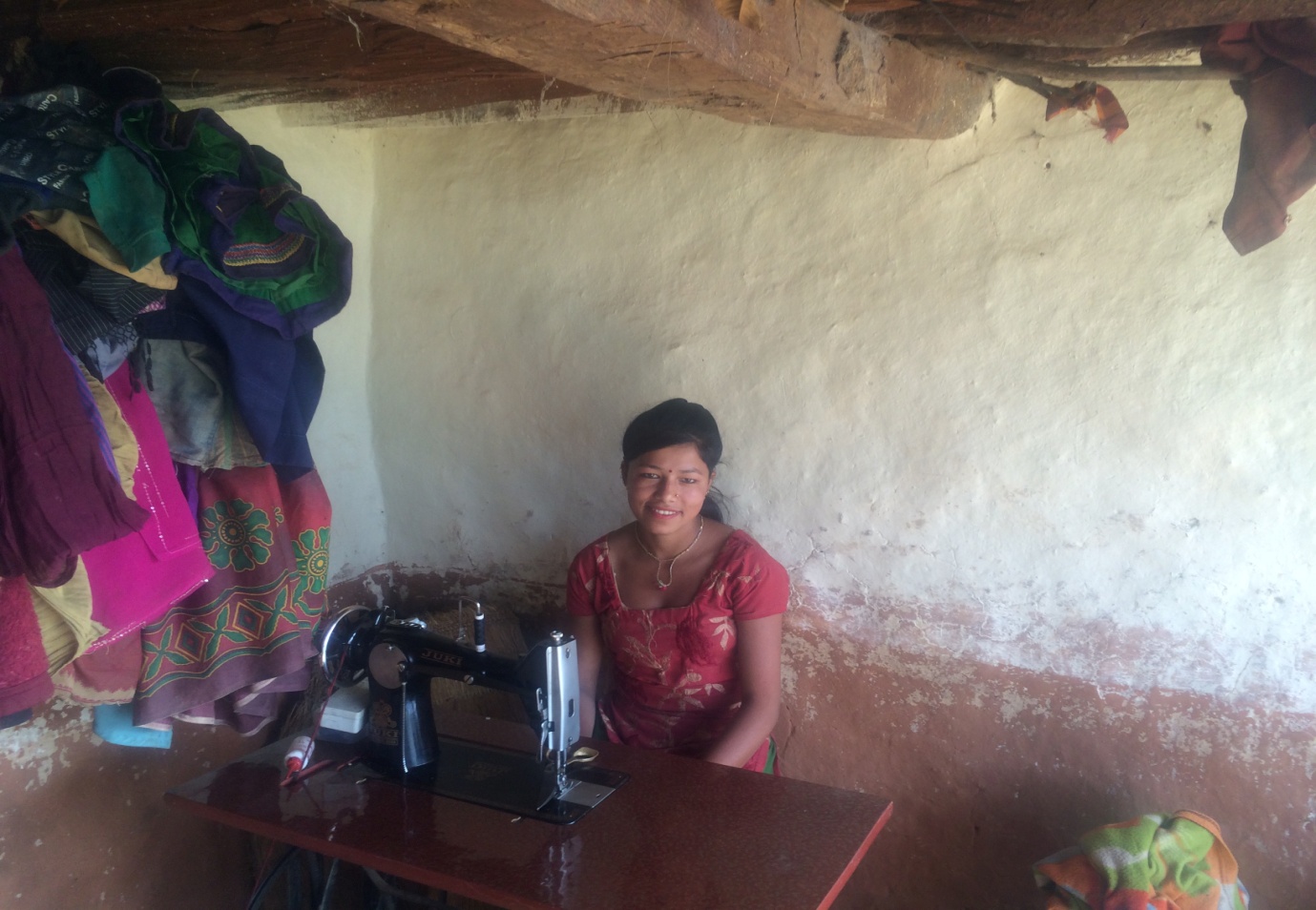 An ex-graduate earning a living with her new skill.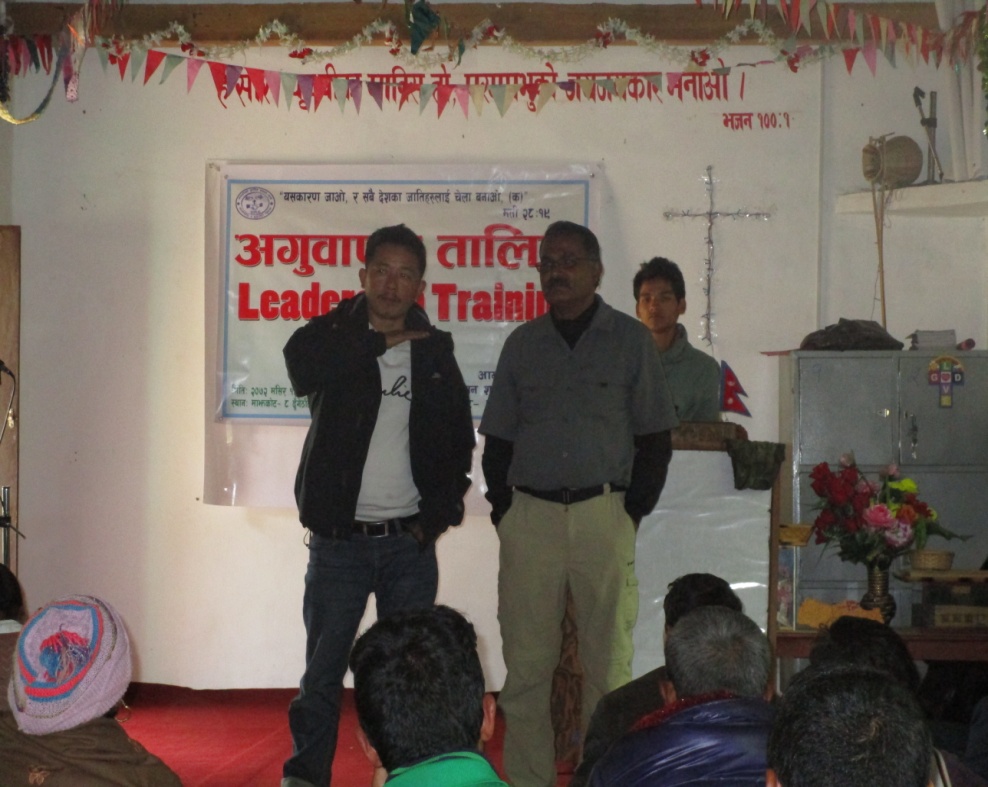 Every year, X-Pact's Mission Pastor, Ps Joshua (right) visits the mission fields and equips Ps Vinod's team with God's word, love and care.
New believers' baptism service.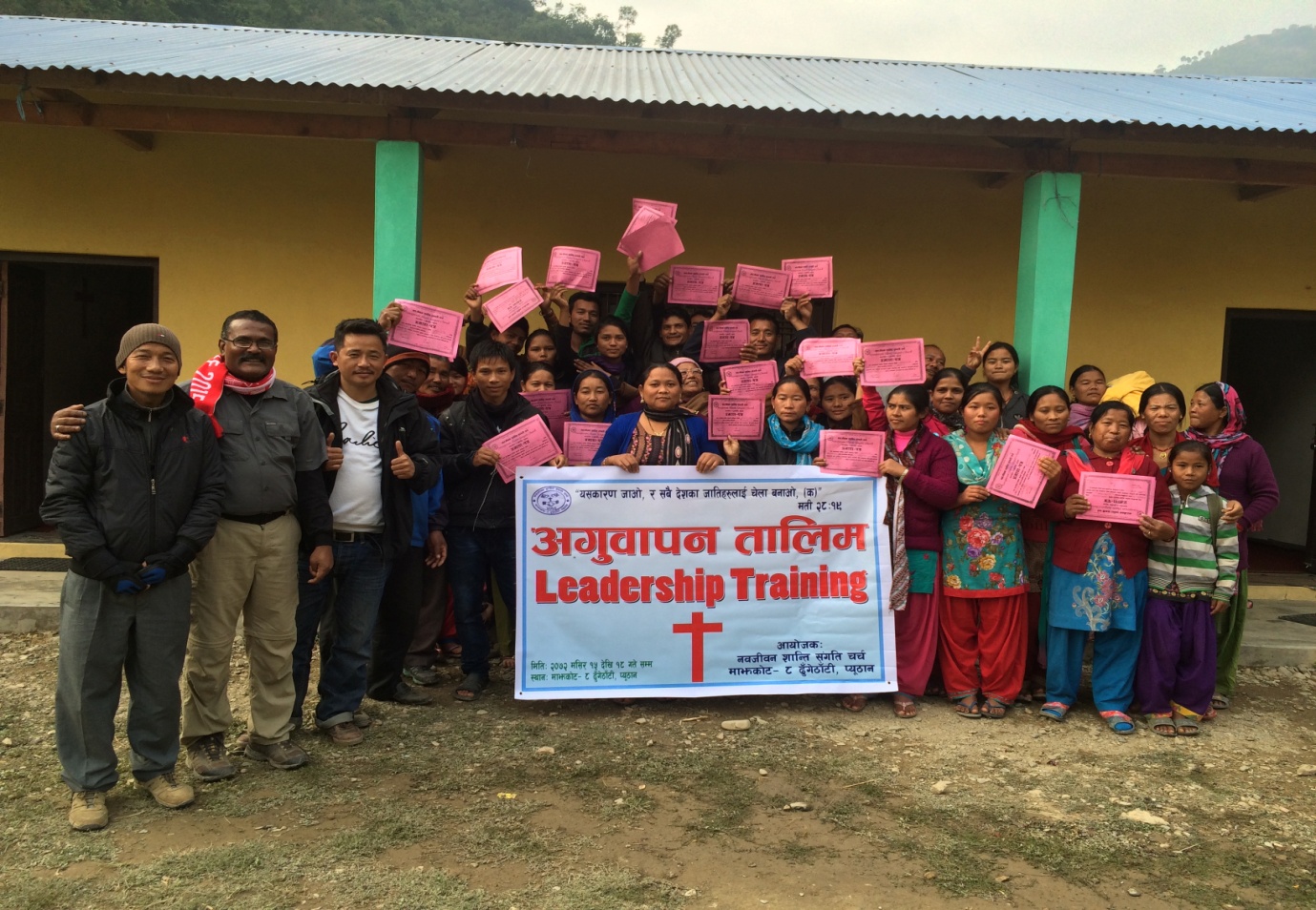 Believers completing a Leadership Equipping Program conducted by Ps Joshua.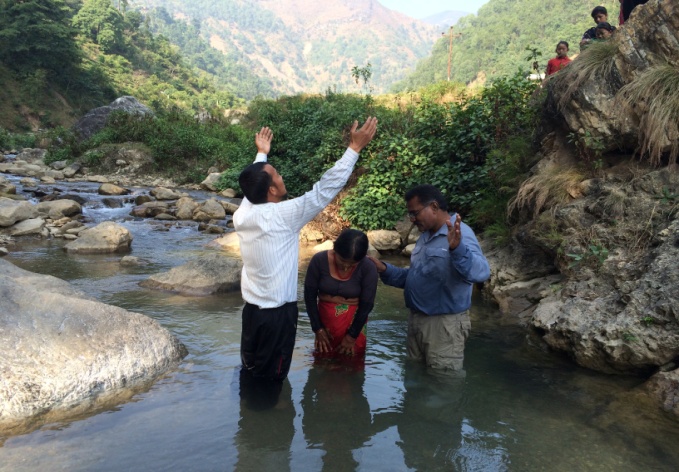 Ps Vinod and Ps Joshua conducting water baptism.
Brother Anant
Ps Vinod has raised a new leader, Ps Anant who shares his church planting vision to bring the gospel to many more unreached villages in Nepal. He has started a 'daughter' church in another part of the mountainous regions. In spite of the many challenges he faced seeking and breaking new grounds and territories, Ps Anant persists in his outreach efforts.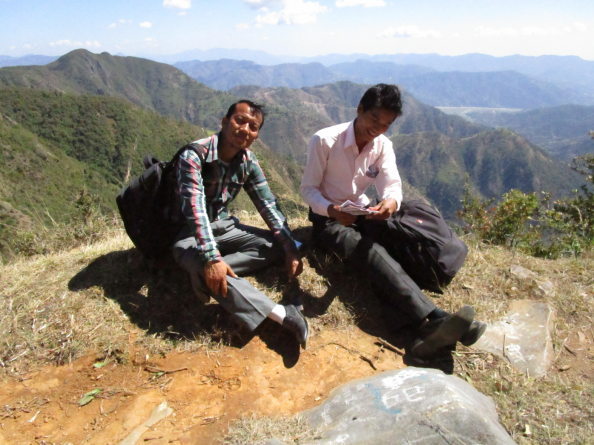 Ps Vinod (left) mentoring new church planter, Ps Anant (right) in the church planting work.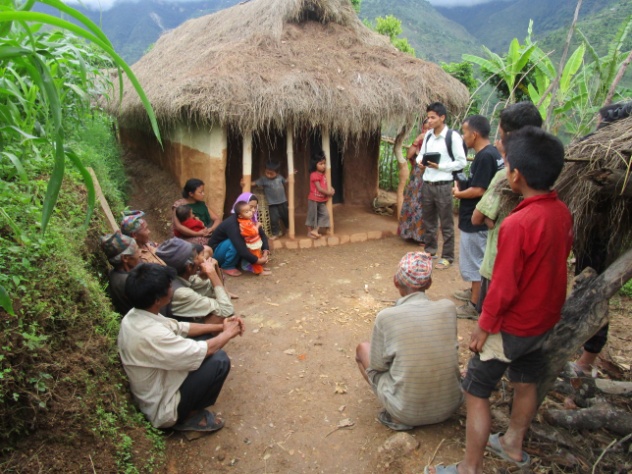 Ps Anant sharing the gospel with villagers in a new outreach area.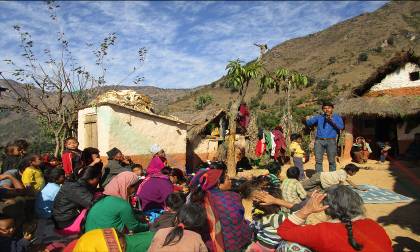 Eager villagers coming out to hear the gospel during Christmas, high up in the mountain.
Prayer is critical in breaking new grounds and here both Ps Vinod and Ps Anant took time to uphold a new outreach area in prayer.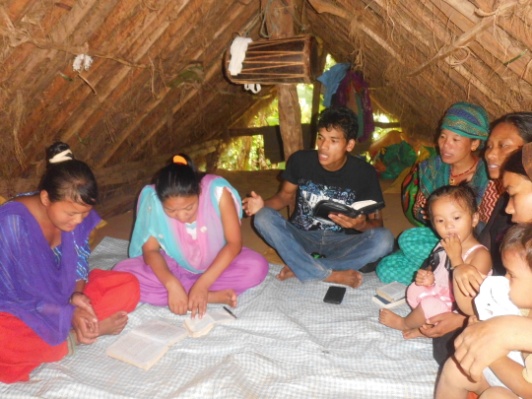 Ps Anant sharing God's word in a home.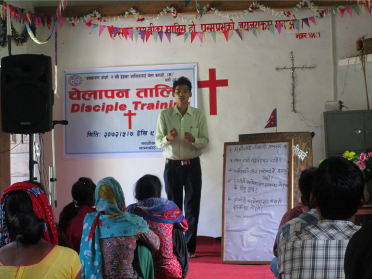 Ps Anant leading the Discipleship Training to equip leaders for the ministry.